At this year's Kyma International Sound Symposium —12-15 September 2013 in Brussels, Belgium — composers, sound designers, and performers will be focusing on interfaces for interactive sound design and live performance.
Some of the special activities in store for this year include hands-on demonstrations of interfaces for interactive sound and performance, a public dialog on spatialization featuring electronic music pioneers Annette Vande Gorne and Joel Chadabe, a competition pitting teams of sound designers and engineers against the clock to create new performance interfaces, an exclusive preview of new developments in the Kyma sound design language, concerts of new music inspired by the Belgian painter René Magritte, live Kyma electronics spatialized through a 70+ speaker Acousmonium in the Espace Senghor, and an installation in the ISIB foyer where visitors (tracked by a Kinect camera) will create a continuous, collaborative soundscape.
KISS2013: INTER faces will also feature technical sessions on topics ranging from signal processing to interfaces, an 'Open lab' where Kyma experts will be available to answer questions, hands-on demos and workshops focusing on innovative user interfaces and controllers, and evenings filled with live musical performances showcasing some of the best work created in Kyma this year, including music controlled by brain interfaces, game controllers, iPads, Continuum fingerboards and drawing tablets; audio signals used as controllers; Foley artists as live performers; live cinema; motion-tracked dancers, and more!
Kyma developers Carla Scaletti and Kurt J. Hebel will be joined by over 30 audio and music professionals from ten countries in presenting the seminars, music, and hands-on demonstrations.
The full KISS2013 schedule is available on-line.
Program highlights
KISS2013 organizers Rudi Giot and Jacques Tichon, along with their students at the Institut Supérieur Industriel de Bruxelles (ISIB), have several special activities planned for KISS2013, including:
Hands-on interfacing sessions
Get up close and personal with hardware and software interfacing tools including Open Interface and Skemmi (the universal Open Sound Control interface builder), Soft Kinetic Cameras, Interface-Z sensor kits, Tobii eye trackers, Reactable on a Microsoft Surface, Raspberry Pi, Dynamixel, Microsoft Kinect, and more!
InterFaceOff
Modeled on a reality-TV-style creative competition, InterFaceOff pits teams of composers and engineers against the clock, challenging them to create new performance interfaces in just four days!
A Spatial Dialog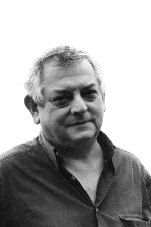 KISS2013 attendees will have a unique opportunity to learn about live spatialization performance from Belgian composer Annette Vande Gorne who, in a public dialog with Electric Sound author and composer, Joel Chadabe, will discuss and demonstrate musical spatialization using a 70+ loudspeaker Acousmonium installed in the Espace Senghor.
The Listening Room
Inspired by René Magritte's painting of the same name, Christian Frisson's interactive LoopJam composition The Listening Room blurs the line between the individual and the group. Based on collections of sound clips generated in Kyma, LoopJam creates a two-dimensional sound map using timbral similarity as distance. Throughout the conference, visitors (tracked by a Kinect camera) will be interacting with the space in a fluid and playful way, creating a continuous collaborative composition in the foyer of the ISIB.
Concerts
Concerts featuring performances of live interactive Kyma pieces will be spatialized in real-time by experts from Musique et Recherches utilizing their 70+ speaker Acousmonium.
Who should attend
Anyone who is obsessed with sound – whether a novice looking to kickstart his or her career, an expert seeking fresh inspiration, or someone who's simply curious about sound, interfaces, or Kyma – will find in KISS2013 a chance to immerse themselves in sound and ideas for four intense and inspiring days and nights.
Here's how Chicago-based sound designer and re-recording mixer, Dustin Camilleri describes his experience at last year's KISS:
"…The unique thing about Kyma, I find, is that it appeals to such a wide spectrum of people doing such an amazingly diverse set of things, but sharing a common language. The conversations I had were so incredibly inspiring; the performances I saw were just over the top, and the community at large was just some of the nicest most genuine people I've ever had the pleasure of spending some time with. For a conference it was truly amazing."
Registration and travel
Registration is now open. An early registration discount is in effect until August 1, 2013. Student discounts are also available.
Looking for a place to stay that is near the action? Here is some travel and lodging information.
Links
KISS2013 Site
Facebook
Twitter
Questions? Please contact the organizers.