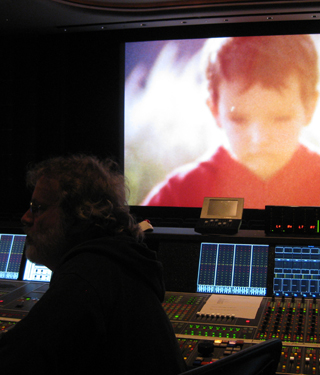 "Working from a script shaped more by sound than words, insight comes at us in primal waves. The heart-wrenching sobs, the gut-churning nausea, the keening and, perhaps most profound of all, the silence. It all carries specific meaning."
This is how Betsy Sharkey, film critic LA Times, describes Hamilton Sterling's sound for Morning, a film by Leland Orser with his wife Jeanne Tripplehorn, Laura Linney, Elliot Gould, Kyle Chandler, and Jason Ritter.
Sterling, who is credited as sound designer/re-recording mixer/supervising sound editor on the film, used Kyma to process the transitions to the characters' memory flashbacks of their child in this tough and unsentimental exploration of a couple's grief over the loss of their child.
The film opened in LA, New York, and select cities this month and will be available through VOD and DVD for those of us who do not live in "select cities".