Sound designers to converge on St Cloud Minnesota for over 24 hours of lectures & demonstrations, 9 hours of hands-on workshops, and 3 nights of live music, cinema and improvisation
The fourth annual Kyma International Sound Symposium (KISS2012) — to take place September 13-16 at St Cloud State University School of the Arts in St Cloud, Minnesota — will include over 24 hours of technical sessions presented by Kyma experts, 9 hours of hands-on labs, and evenings filled with live music and live cinema showcasing some of the most outstanding work created in Kyma this year.
Since the inaugural symposium in Barcelona in 2009, KISS attendees around the world have benefited from the extensive technical training, aesthetic inspiration, and opportunities for collaboration that KISS is known to deliver. This year, more than 100 sound designers, composers, performers, filmmakers, game designers, authors, audio engineers, educators, and students are expected to participate in KISS2012.
The dual nature of this year's theme — reel time || real time — has attracted an incredibly diverse group of people! It's just a great learning opportunity for everyone involved.
— Scott Miller, professor of music composition at St Cloud State University School of the Arts and host of this year's KISS.
Throughout the four-day event, sound designers will be able to explore the latest innovations, features, and capabilities of the Kyma Sound Design Language and learn how to optimize their work flow so they can create amazing new sounds for film, games, music and more. Kyma practitioners are invited to bring their own Sounds to the labs where they can work with Kyma developers and fellow Kyma practitioners to enhance their results.
One of our passions is to partner with Kyma users to help bring their creations to life. There is no better way to maximize your Kyma skills and discover new collaborative opportunities than by participating in the Kyma International Sound Symposium.
— Carla Scaletti, president of Symbolic Sound Corporation, co-host of KISS2012.
If you are obsessed with sound — whether a novice seeking to kickstart your career, an expert looking to take your mastery to the next level, or someone who's simply curious about sound design and Kyma — KISS2012 is your chance to immerse yourself in sound and ideas for four intense and inspiring days and nights.
The deadline for discounted registration is August 10, 2012.
Keynote speakers, expert presenters, and topics
Symbolic Sound President Carla Scaletti will start things off with an introduction to sound design in Kyma and an overview of this year's theme: 'reel time || real time'. On the last day, she'll give attendees a tour of what's new in Kyma.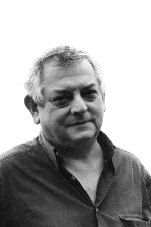 Joel Chadabe, President of Electronic Music Foundation, author of Electric Sound: The Past and Promise of Electronic Music, Adjunct Professor in Music Technology at NYU, has been teaching and composing with Kyma since 1992. In his keynote address, he'll discuss composition and sound design with Kyma as a learning and discovery experience. In his words:
Kyma is a kit from which you can connect specific components to make an instrument. It's your instrument. And it does what you want it to do. I'll talk about designing an instrument and how the design and the nature of interdependent variables, fly-by-wire and dynamic control hierarchies, and interaction affect what you do (and, by the way, what do we mean by 'interaction'?).
British composer and sound engineer Greg Hunter is perhaps best known for his production work with The Orb and Youth and as a composer of electronic world music and contributor to the scores for Matrix Reloaded and Matrix Revolutions. Currently writing a book on audio engineering, Greg will share some of the secrets he has learned during his career as remixer and producer:
In the 21st century, the distinction between composer and sound engineer has become very blurred. Most modern composers do not have the time or inclination to become professional sound engineers, yet an understanding of these skills is very important for creating music and designing sound.
More than 30 expert presenters from eight countries will be on hand, among them London-based sound designer and master of morphing Pete Johnston; Mike Johnson, senior sound designer at Blizzard (World of Warcraft-Cataclysm, Diablo III, and others); Rudi Giot, director of the Belgian ISB EEG Brain Computer Interface project; Edmund Eagan, Canadian film composer and Continuum fingerboard virtuoso; Jeffrey Stolet, author of Kyma and the Sum of Sines Disco Club (currently being translated into Mandarin for publication early next year); and many more!
Among the topics to be addressed are:
Sound design for games, film, advertising, and music;
Live cinema with real time sound tracks;
New approaches to improvisation and interaction;
New musical instruments and new approaches to performance, including continuous touch-sensitive keyboards, musical soccer balls, game controllers, treadmills, tablets, and a direct-brain interface!
Exploring the differences between working in real time vs working in reel time (and the relative benefits of each);
Plus an in-depth look at what's new in Kyma and an exclusive peek at where Kyma is headed.
For a more complete list of expert presenters, performers, and composers, please see the preliminary program.