Composer Phil Curtis will be performing in two up-coming Los Angeles-area events, bringing his own brand of live sonic palimpsests to the work of two LA-area artists. On November 6, he'll be providing live Kyma electronics for a performance of Anne LeBaron's Floodsongs (2012), a choral setting of three poems by Douglas Kearney performed by the Santa Clarita Master Chorale as part of the last ever SCREAM electronic music festival at REDCAT on Saturday November 10 at 8:30 PM.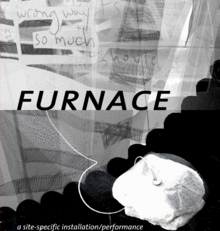 The following weekend – Friday through Sunday with two shows on Saturday – Curtis is performing as part of a Furnace, a piece conceived by Carole Kim at Automata in Chinatown. Shows are at 7:00 pm November 16-18 (extra show at 9:30 pm on the 17th). Automata is at 504 Chung King Court. This will be a big multimedia interactive extravaganza with Butoh dance, Experimental Music, and Live Video Projection! Seats are VERY limited, so advance tickets are highly recommended!
For more information and tickets, visit the ticketing site or the Furnace facebook page.